Steal This Comic: Hvorfor kopibeskyttelse (DRM) ikke virker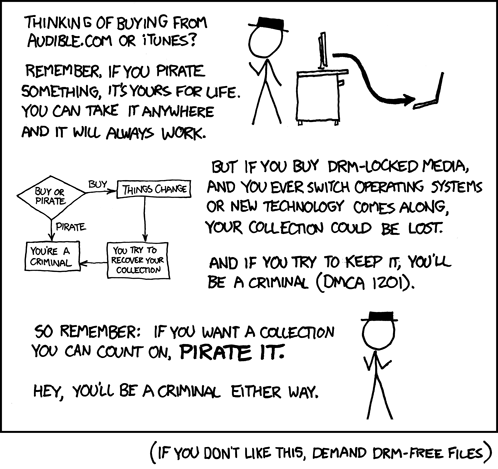 Note:
DRM = "Digital Rights Management" = kopibeskyttelse.
Tegnerens kommentar for enden af linket: "
I spent more time trying to get an audible.com audio book playing than it took to listen to the book. I have lost every other piece of DRM-locked music I have paid for.
"
Link:
Steal This Comic
.
[ agger, Tue 14 Oct, :13:04: /tegneserier] - kommentar(er) - link